Lately, I've been enjoying playing Roblox with my friends and family. Here's a list of my Top 10 favorite games in Roblox!
2017 Roblox – Top 10 Favorite Games

1. Assassin A fast-paced game where every player is a target and every player has a target. In the game, you have a target you must eliminate (aka: another player), but there is another player out there with a target on you. Last man standing wins. My strategy is to hit everyone I see!! The game has trading, unboxing, and the more. Play the game here

2. Murder Mystery 2 Another fast-paced elimination game like Assassin. The difference is there is one murderer and one sheriff. The sheriff must get the murderer. If the sheriff dies the gun is dropped allowing anyone to pick it up except for the murderer. If the murderer gets everyone, they win. The game has trading, unboxing, and more. Play the game here

3. RoCitizens RoCitizens is a super fun role-play, life simulator game. In the game, players get a job, earn money, buy houses, go to the movies and dance venues, which is the only role-play aspect. Play the game here

4. Epic Mini-games This is a fast-paced, super fun game where players go through different mini-games trying to win! There are parkour, guessing, and strategy games, among others. Players can buy pets, effects, name-tags, and more. Epic Mini-games is hours of fun! Play the game here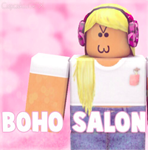 5. Boho Salon V3 This is one of the best salon games on Roblox. Players get to dress other players and do their hair by picking the hair styles, hair color, and clothes from the Roblox catalog. Every 20 minutes, there's a contest. The difficult part of the game is getting the job. Play the game here!

6. Fashion Frenzy! A really fun fashion game. I love this game because when the game begins, the player is teleported to a large room that is full of clothes, hair, hats, wings and the like. Players have 3 minutes to dress up to match the category. After 3 minutes of creating your outfit, players are teleported to a catwalk where they walk the catwalk one by one. Players vote for other players based on a 5 stars rating system. The winner is the player who gets the best rating, and is announced at the end of the game.
Play the game here!

7. Lucky Block Battlegrounds Lucky Block is an endlessly fun game where you get lucky blocks and open them to get weapons and other interesting items. Lucky Blocks is a big battleground to fight in, but players also get a semi-safe bubble where other players can't enter. Play the game here!

8. Project Pokemon This game is basically Pokemon in Roblox, not to be confused with Pokemon Go. It's a fun game where players can capture Pokemon, fight gyms and adventure through cities. I consider this one a must play. I've been taking a little break on this game, otherwise it would probably be my 5th favorite game on the list! Play the game here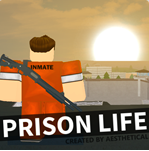 9. Prison Life v2.0 A fun prison game involving a prisoner or a police officer and you get to pick who you want to be. If you choose to be a prisoner you must find a way to escape the prison. If you choose officer, you must arrest the prisoners that are escaping or have escaped. The only downside of this game is that once you figure out how to escape there's nothing more to do beyond getting weapons and other items and trolling prisoners. Play the game here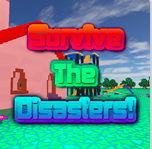 10. Survive The Disasters This fun game takes you through loads of different maps and mini-games. Given the title, you probably already know the goal of the game. Players get coins for surviving a disaster. Coins allow players to purchase in game skateboards, weapons, food, jetpacks, and so on. Play the game here
I hope you guys enjoyed my list of 2017 favorite Roblox games. I definitely enjoyed making it!
Credit To: Araz H for introducing me the the game Assassins.
Byeee! Love Amelia <3!